December 27th, 2012
All American Hearing Saves Christmas!
Josephine Vu at the corporate office is interviewed for a local story from channel 2 news that truly warms the heart and shows what Christmas is Spirit is all about in helping a family hear for the holidays.
August 14th, 2012
All American Hearing Supporting Children's Cancer Association
Here is a photo of a sponsorship event with All American Hearing supporting the Children's Cancer Association.
August 8th, 2012
Starkey Hearing Foundation Partners
All American Hearing is a proud partner of the Starkey Hearing Foundation.  For the recent gala that helped raise $7.5 million we sponsored over $75k to this organization.
Pictured Left to Right: Michael Johns, K'NAAN, Steve Martin, Robin Williams, Chevy Chase, Norm Crosby, Tani Austin, President Bill Clinton, Bill Austin, Billy Crystal, Forest Whitaker, Billy Ray Cyrus, Glenn Frey and Okello Sam at Starkey Hearing Foundation's 12th Annual So the World May Hear Awards Gala. (PRNewsFoto/Starkey Hearing Foundation)
Read More Here: http://www.prnewswire.com/news-releases/a-record-76-million-raised-to-help-the-worlds-hearing-impaired-at-starkey-hearing-foundations-12th-annual-so-the-world-may-hear-gala-165191426.html
June 29th, 2012
Illinois All American Hearing Golf Classic
More than 80 golfers braved the overcast sky and unseasonably cool temperatures on Friday, June 2, 2012, to continue a tradition of helping others hear. Now in its sixth year, The All American Hearing of Southern Illinois Celebrity Golf Classic raises money for the Starkey Hearing Foundation and its mission of helping the world hear.
Retired St. Louis Cardinals manager and Hall of Famer Whitey Herzog and two of his star players, Danny Cox and John Costello, travel each year to Franklin County Country Club for the event. "This is a great thing, a wonderful thing," said Herzog, who has worked with the foundation for more than a dozen years, said. "When you put hearing aids in the ears of a child who is hearing impaired, the child lights up. It touches your heart."
Twenty-one people, mostly children, were fitted with new hearing aids before the start of the golf scramble, thanks to a partnership between the foundation and All American Hearing of Southern Illinois.
Ronica Johnson of Harrisburg brought her daughter Tori, 10, to the event to get fitted for the second pair of hearing aids she has gotten through the program. "Even with insurance, hearing aids are still very costly," Johnson said. " We are very thankful for the program."
All American Hearing of Southern Illinois has fitted more than 400 local residents with hearing aids through the partnership.
June 22nd, 2012
Walk4Hearing Event in Hartford, CT
The annual 5K (3.1 miles)Walk4Hearing took place in Hartford, CT on Saturday, June 2nd. This event is a fundraiser for the Hearing Loss Association of America® (HLAA). Walk4Hearing educates the general public about hearing loss while easing the associated stigma. Striving to make hearing loss a public health issue, thousands of people of all ages, races, and backgrounds have come together to display their compassion for the cause and to make hearing loss an issue of national concern.
Since its formation in 2006, Walk4Hearing has raised over $5 million dollars for programs and services for people with hearing loss.
June 4th, 2012
Coverage of The All American Hearing Golf Tournament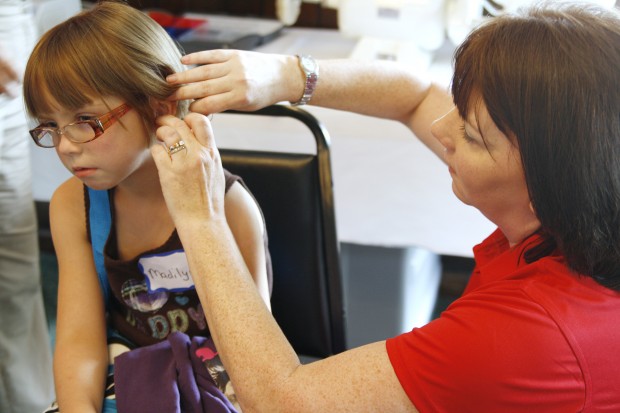 Here is some great coverage of the All American Hearing golf tournament that took place on friday to benefit the starkey hearing foundation.
Please read all about it here: http://thesouthern.com/news/local/golf-tournament-benefits-hearing-foundation/article_5d16adf4-ac6e-11e1-a23a-001a4bcf887a.html
Find A Location


Register For a Free Guide To Hearing Aids
Read the 2012 Guide to find out which hearing aids are best.

Click Here >
Sign Up For A Discount Coupon
See what our latest discounts and deals are.

Click Here >
Chat With a Customer Service Rep
Have a question? Chat with us online now.

Click Here >